Barenbrug USA Appoints Bryan Weech as West Coast Forage Territory Manager
Barenbrug USA has appointed Bryan Weech as the new West Coast territory manager for professional forage.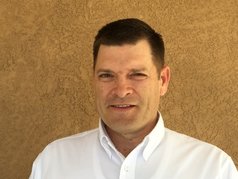 Starting immediately, Weech will be responsible for professional forage sales and supporting distribution on the West Coast.

"Bryan is a great fit for Barenbrug, his knowledge of livestock and forage applications is phenomenal," said Professional Forage Sales Manager Justin Burns.
Weech comes to Barenbrug with a diverse background in the animal agriculture sector. Most recently he has served in a consulting and advisory role for several projects relating to sustainable livestock production. Prior to consulting he was the executive director of Holistic Management International, a non-profit organization whose mission is to educate people to manage land for a sustainable future. Before joining HMI, Bryan was the livestock commodity lead and director of livestock at World Wildlife Fund, a global conservation organization, where he coordinated the organizations' work with the beef and dairy industries and worked with producers, processors and other supply chain participants to collaboratively find solutions to increase the sustainability of the livestock industry. Additionally, Bryan has held numerous positions within the beef and dairy industries including director of pricing and analysis at Coleman Beef Company and as an analyst at Cattle-Fax. Bryan has also worked on several ranches, and comes from a family with a long history in ranching.
Weech holds an MBA and Masters in Animal Science from Colorado State University, where he also managed the University's Beef Unit, and a BS in Animal Science from Brigham Young University. Currently he resides in Parker, Colorado with his wife, Becky, and their five children.