Kick Clods with Rick Freston
Wow! All of a sudden here in the Northwest spring has sprung and this year's cropping choices need to be made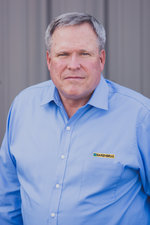 fast. I'm sure that those of you in the Northeast and Midwest who are still locked in winter's grips wished you had such a problem.
As we begin to ponder our spring cropping options, we need to first examine what we hope to accomplish; the usual pasture, hay and silage. is the obvious answer for most producers. Maybe this year we need to examine our previous year's cropping rotations, take extensive soil tests and examine the health of our soils, and specifically see if we have excessive N, P and K levels from a long winter of manure and slurry applications. Sometimes we need to remind ourselves that during the winter when nothing is growing and our soils are cold, the nutrient cycle is at a stand still and we are storing nutrients which will be released when the weather warms and our soil microbes begin to work. At this point we need to have a crop which is able to utilize, and in some cases survive, the large volume of nutrients that will suddenly be available for plant uptake.
As we select what crop we are going to grow, we need to rely on experience and understanding what we have done in the past. Or possibly look for new and better ways to utilize our "luxury" fertilizer which in some cases can be so excessive that some species may not survive or could be severely stunted and yield poorly.
We could discuss several different options for our specific needs. That would take far more time and space than my blog allows, so allow me to examine the benefits of a single product that has truly proven to be a "nutrient sponge."
Green Spirit from Barenbrug USA has been proven not only in University trials, but in real world trials. Those on YOUR farm that you have observed to be an excellent choice to not only take up excessive soil nutrients, but also to deliver a superior forage from those very nutrients you need to move out of your soil profile. Green Spirit has proven its value time and again in situations where regulatory compliance, through nutrient removal was essential to the overall environmental compliance program of large confinement dairies. Simply put, I have heard it described by many producers as a nutrient sponge.
This year let Green Spirit be your nutrient sponge and raise great forage at the same time. Good luck from the Clod Kicker.
Rick Freston
Territory Manager