NOW HIRING: Human Resources Manager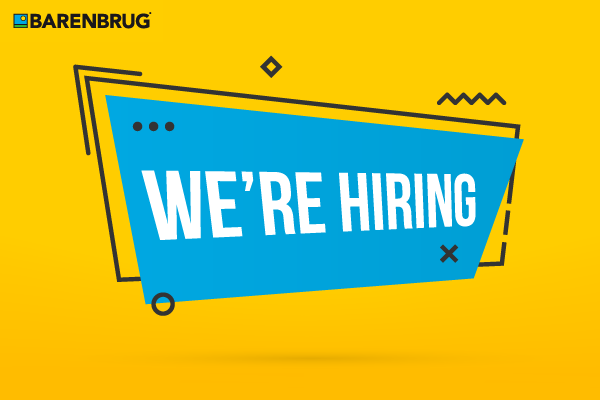 Classification Exempt
Reports to VP of Finance
March 22nd, 2019
JOB DESCRIPTION
Summary/Objective
The HR Manager is responsible for performing HR-related duties on a professional level and works close with the Directors, Vice Presidents and CEO and is a part of the key management team. This position carries out responsibilities in the following functional areas: benefits administration, employee relations, training, performance management, onboarding, policy implementation, recruitment/employment, affirmative action and, employment law compliance.
Essential Functions
1. Administers various human resource policies, plans, and procedures
2. Assists in the development, maintenance, and implementation of personnel policies and procedures
3. Maintains and applies the employee handbook
4. Develops and maintains an HR policies and procedures desk manual
5. Keeps job descriptions up-to-date
6. Participates in supporting goals, objectives, and systems for employees and departments
7. Oversee annual companywide personnel review process
8. Administers the compensation program including the Pay Equity Analysis for monitoring the evaluation program and revising as needed
9. Performs benefits administration, including claims resolution, change reporting, approving invoices for payment and communicating benefits information to employees
10. Oversee current wellness programs
11. Develops and maintains affirmative action program; files EEO-1 report annually; and maintains other records, reports and logs to conform to EEO regulations
12. Administers, aids, and advises in recruitment efforts for open positions
13. Employment verification, e.g. prior employment, reference and background checks, transcript verification, etc.
14. Conducts new-employee orientation
15. Conducts exit interviews
16. Monitors career-pathing program
17. Handles employee relations counseling
18. Maintains company organization charts and the employee directory
19. Maintains human resource information database (iSolved) and compiles both ad-hock and periodical reports
20. Maintains compliance with federal, state and local employment and benefit laws and regulations
21. Oversight of the Internship to full-time employment pathway program
22. Maintains and enforces the drug policy for new hires, random drug testing, and probable cause situations
23. Provides training and regular updates to senior management and other employees for HR risk factors
24. Holds our culture and values as non-negotiables and brings ideas to the table grow them.
25. Conducts an employee satisfaction survey once every two years
26. Maintains training hour records
27. Key member of the Safety Committee
28. Oversees commercial drivers licensing requirement
29. Special projects as needed
Competencies
1. Communication
2. Consultation
3. Ethical Practice
4. Global & Cultural Awareness
5. HR Expertise
6. Relationship Management
7. Confidentiality


Supervisory Responsibility
This position has no direct supervisory responsibilities
Work Environment
This job operates in a professional office environment. This role routinely uses standard office equipment such as computers and databases
Physical Demands
The physical demands described here are representative of those that must be met by an employee to successfully perform the essential functions of this job. These include but are not limited to speaking, listening, moving files, opening cabinets, etc.
Position Type/Expected Hours of Work
This is a full-time position. Days and hours of work are Monday through Friday, 8:00 a.m. to 5 p.m. Occasional evening and weekend work may be required as job duties demand.
Travel
Little to no travel is expected for this position
Education, Experience, Preferences
* Preference will be given for bachelor's degree and at least three years of HR experience, seven years of experience in the HR field, or any similar combination of education and experience
* Preference for SHERM certification
* Bilingual in English & Spanish preferred
* Ability to work independently
Must submit a resume with a cover letter to jobs@barusa.com - Applications without a cover letter will not be accepted.
Please submit all applications via email. No phone calls or walk-ins.