In 1904 grass seed was swept together in haylofts as a way of seed collection. Joseph Theodore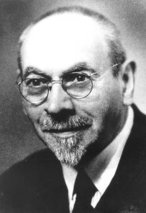 Barenbrug recognized the need for a different approach. His entrepreneurial spirit was driven by the recognition that seed should "be cultivated in a professional manner by a specialized company". From that spirit the company Barenbrug was founded. Not only was a company created, but this manner of thought, as well as the products and varieties that would follow, began a Legacy.
Throughout history, all facets of agriculture have faced unique challenges. The Legacy that Barenbrug is built upon recognizes the need for changing practices in a changing world. Whether it be investments in improved varieties to meet economic and agriculture advancement in the mid-20th century or implementing strict quality control and varietal integrity guidelines that would lead an industry into the next century, The Legacy that Barenbrug is built upon is proactive in nature as well as tactical and practical in implementation.
In our own time, we are faced with challenges. We live in a world with precious limited natural resources. These resources become more threatened every day, meanwhile, we are pressed with the reality that we have to feed and sustain a growing population. Barenbrug's approach, as it has been for 112 years, recognizes these challenges well before they become the national headlines we see today. Our Legacy is leading to new and improved technologies, practices and innovations that propel the industry. Our Legacy based on principals, not popular trends.
Every enthusiast has his or her own lifestyle and heritage. The farmer, cowboys, grounds keepers, outdoor enthusiast, conservationist; they are driven by more than today. The drive is pride, an appreciation for the past, a respect for the culture and a commitment to the future... A Legacy.
Barenbrug is recognisable by its brand name (Barenbrug), color (yellow), logo (pictogram) and quality (guaranteed). It was built on a commitment to excellence embraced by four generations and counting. It is represented by its people, its partners and its ethics. It is a brand forged the day Joseph Theodore Barenbrug began professional cultivation of seeds when others were sweeping barn lofts. Barenbrug, a Legacy since 1904.
Plant A Legacy!
www.barenbrug.com/about-barenbrug/history