Barenbrug USA Appoints Joel Reagan as Business Development Manager
(Tangent, OR) Barenbrug USA has appointed Joel Reagan as the new Business Development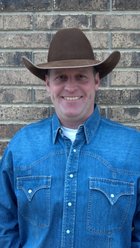 Manager for Professional Forage and Production. Starting March 1, Reagan will lead Barenbrug to further expand its business opportunities in the U.S.

"Joel's contributions to the forage industry are many. His passion for forage and production agriculture is evident to anyone he meets. Barenbrug is excited to have Joel joining our team," said Professional Forage Sales Manager Justin Burns.
Growing up in the farming industry Reagan has been involved in many facets of agriculture including row crops and commercial cattle. Prior to joining Barenbrug, Reagan worked for Pennington Seed and his career has included a variety of positions in the seed industry ranging from Forage Specialist to Product Manager. "I am very excited to come to work for such a leader in the seed industry that has been in the business since 1904 and is still family owned. The products and the team that Barenbrug has put together over the years are top quality and I am very excited to be a part of this commitment to excellence," Reagan said.
Reagan received a Bachelor of Science degree from Arkansas State University in Agronomy and Agriculture. Since graduating in 2000 he has worked in the seed industry and served on several boards including American Forage and Grassland Council (AFGC), was three time president of Arkansas Forage and Grassland Council and was on the Grass Land Conservation Board of Arkansas (GLCI).
Currently Reagan resides in the small town of Romance, Arkansas with his wife Jamie and daughter Brighton. When not working, Reagan enjoys spending time with family, ranching, attending rodeos, hunting and fishing. He and his wife are also founding and active board members of Beyond Boundaries, an equine assisted therapy center specializing in hippotherapy and therapeutic riding children with disabilities.